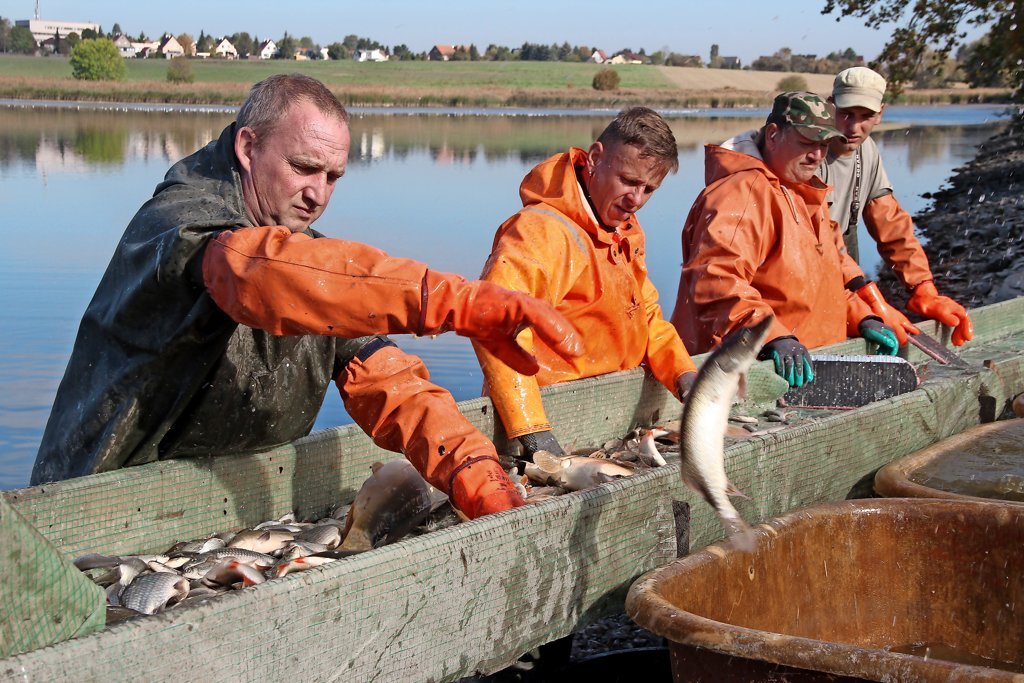 The Horstseefischen in Wermsdorf , which has been taking place annually since 1969, is a magnet for tens of thousands of guests and is the largest folk festival in the region.
Fish farming has been a tradition in Wermsdorf for 500 years.
Probably the most well-known pond in Wermsdorf is the 70-hectare Horstsee, which has been fished out over a weekend since 1969. As a result, Horstsee fishing developed into a great spectacle all about fish.
The annual folk festival, which takes place on the second weekend in October, attracts tens of thousands of guests from near and far.
Visitors can marvel at the traditional fish haul, which is expertly commented on, smell the scent of freshly smoked goods, take home freshly caught fish or simply taste everything on site.
The experienced restaurateurs in and around Wermsdorf offer fish creations of all kinds.
In addition, around 100 dealers, showmen with small and large rides and a large marquee with a colorful program for everyone ensure a great atmosphere.
Of course, at what is now the largest fishing festival in Germany , you will also meet the reigning Saxon and Wermsdorf Fish Queen alongside Augustus the Strong.
Enjoy fresh and healthy Wermsdorf fish and celebrate with us the three great days in October that have essentially shaped Wermsdorf's notoriety.